Post Date:
October 3, 2023
---
antonia
This summer, we had the distinct pleasure of being a gold sponsor at Estonia's debut SEO conference. The event unfolded over three days from August 16th to 18th, gracing the elegant halls of the Radisson Collection Tallinn hotel in the picturesque city of Tallinn, Estonia. This unique gathering attracted over 250 SEO enthusiasts, with some jetting in from Europe, Asia, and America, making it a truly international affair.
Event Highlights
Our sincere gratitude goes out to the event's organizers, Kyle Roof and Karl Kangur, who successfully assembled a noteworthy lineup of industry experts. Our founder Kalin Karakehayov shared insightful thoughts on "The Economics of SEO" among a distinguished lineup of speakers, including luminaries like Charles Floate, Craig Campbell, Robert Niechcial, Bibi the Link Builder, and a constellation of other industry stars.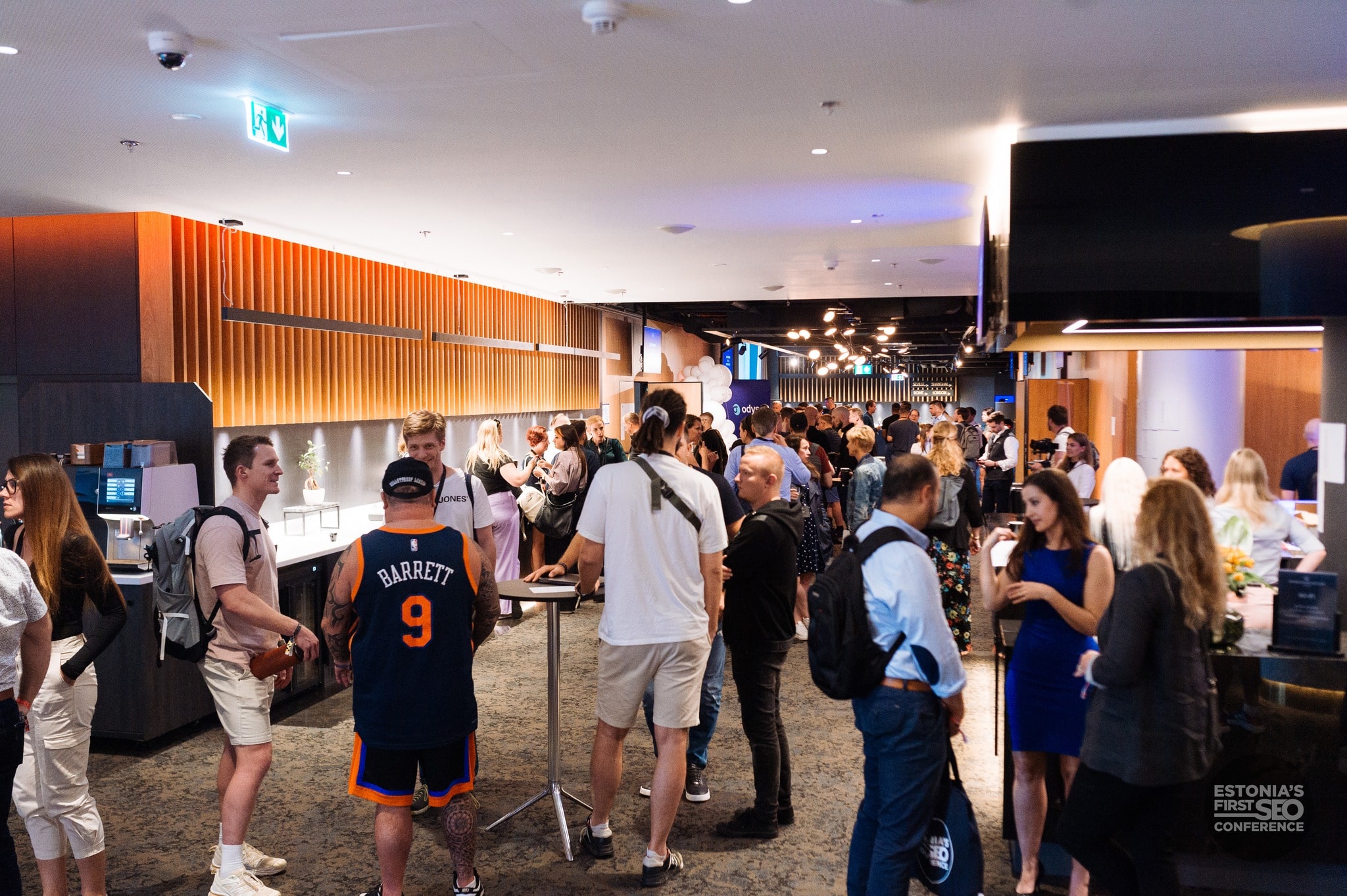 Rather than the usual conference fare, this event featured insightful keynote speeches, followed by intimate mastermind sessions where attendees could engage closely with SEO experts to exchange valuable insights about their projects. The event's primary focus was networking, with opportunities for social interactions and even a lively bar crawl in the Rottermann quarter, complete with enticing prizes.
The Start of Estonia's First SEO Conference
The festivities kicked off on August 16th with a VIP mastermind dinner, uniting speakers, sponsors, and VIPs in a convivial setting. The following day, August 17th, marked the official commencement of the conference. We proudly showcased our booth just outside the main hall, where Kalin followed the opening remarks with an engaging lecture, immediately succeeding Kyle Roof.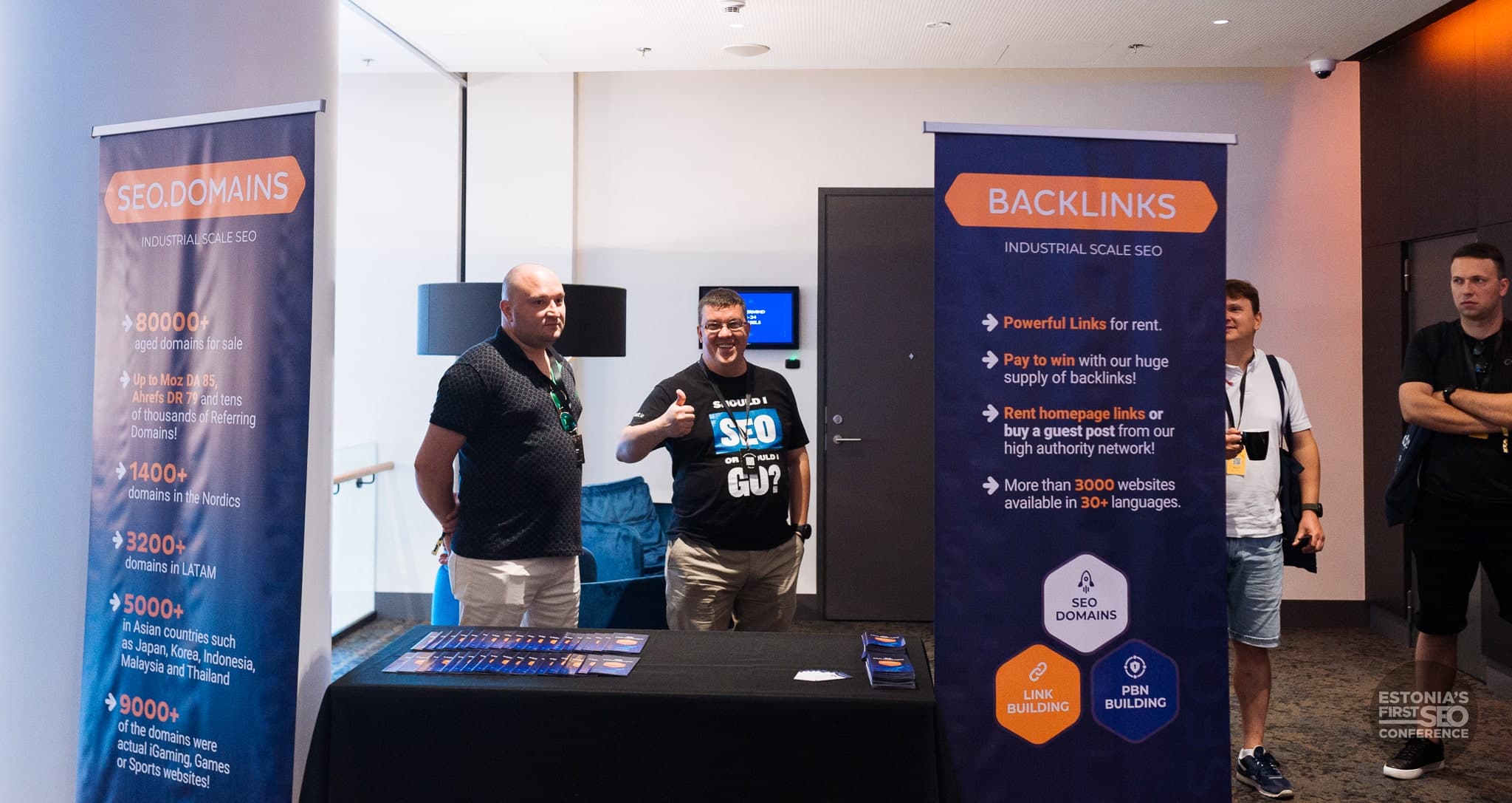 At our dedicated booth, we welcomed participants interested in learning more about our range of services. These encompass expired domains, link-building opportunities, website recovery, PBN (Private Blog Network) building, and other valuable resources to support your online endeavors.
Mastermind Sessions Combined with Amusing Networking
The day featured four more enlightening presentations, paving the way for afternoon Mastermind sessions. These sessions, composed of small groups of 6-8 participants, offered an opportunity for in-depth tactical discussions, the exchange of valuable experiences, and spirited debates on SEO case studies.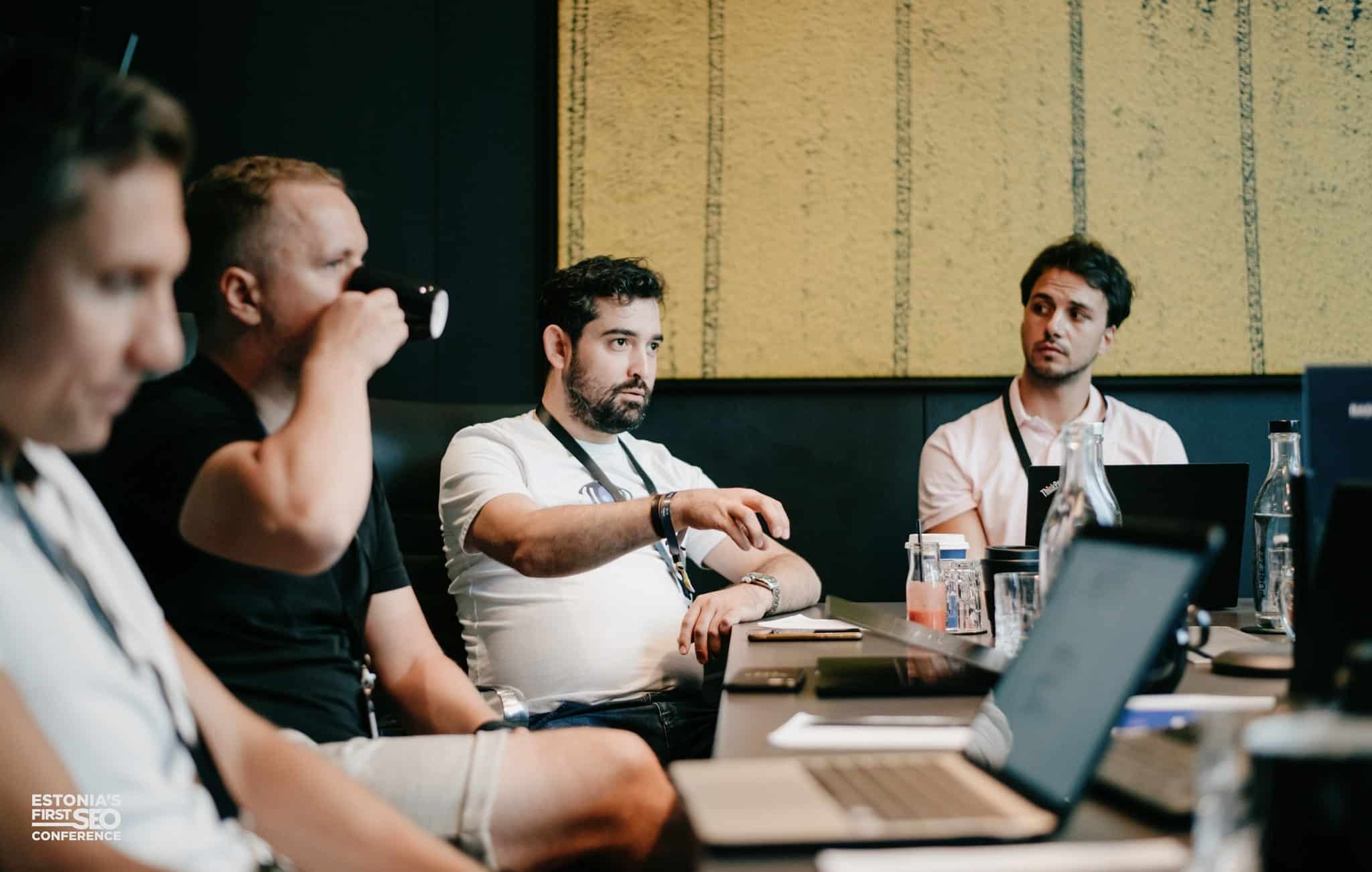 The evening brought a delightful twist as we embarked on a bar crawl through Tallinn's historic old town. Conference guests meandered through cozy bars along a charming street, forging connections, and collecting stamps from each establishment, all in pursuit of intriguing prizes offered by sponsors.
The final day, August 18th, presented another eight insightful lectures, culminating in a vibrant after-party that served as the conference's grand finale.
The Unique Atmosphere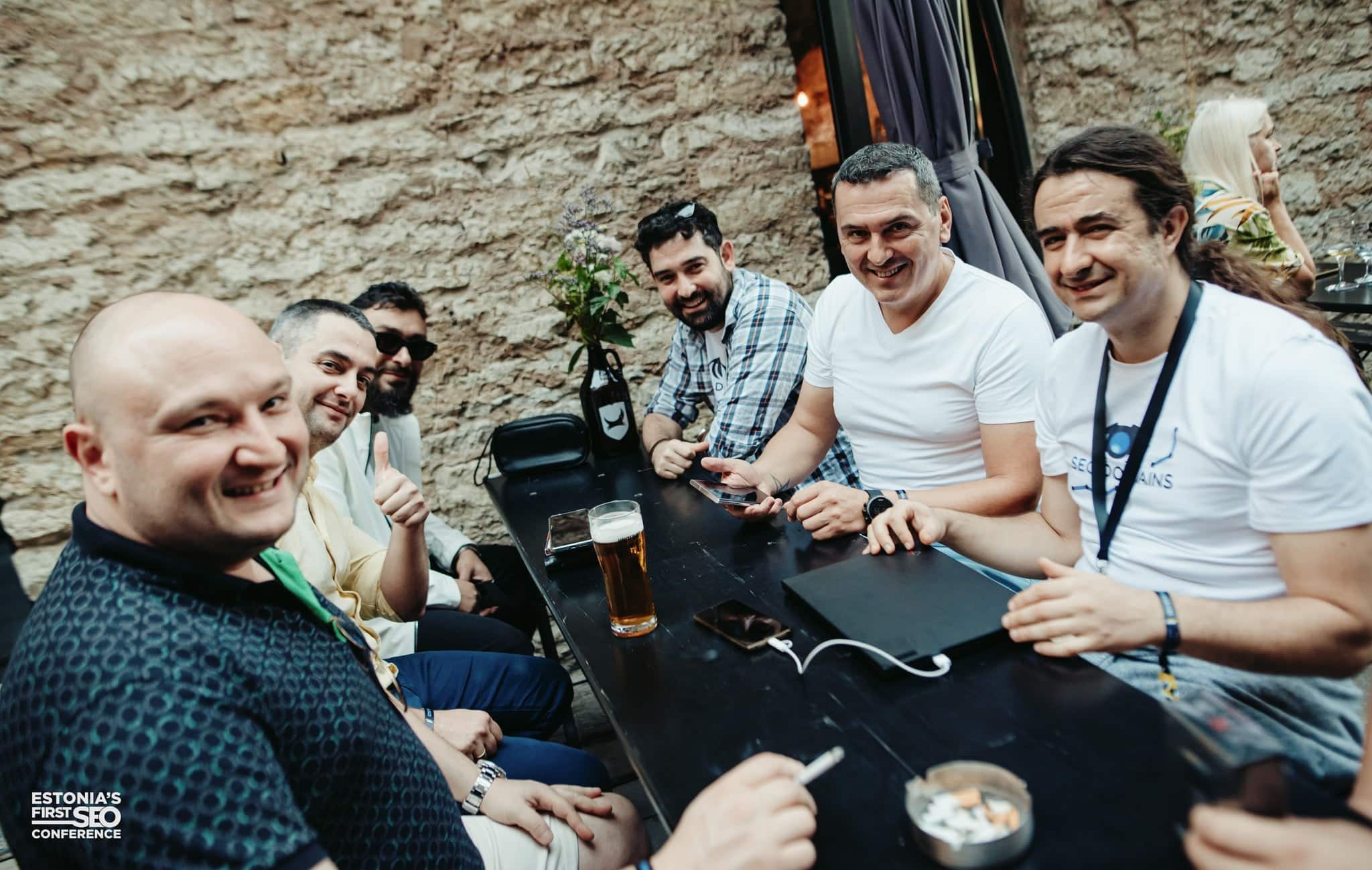 The intimate environment set this event apart, enabling meaningful and high-quality networking opportunities. With the presence of notable figures from the SEO realm, attendees reveled in enlightening talks and walked away with satisfaction.
Adding to the charm were the impromptu business meetings and late-night networking sessions with colleagues from around the globe. Positivity radiated throughout the event, and our booth was a hub of activity, drawing the attention of numerous eager participants.
Join Your New Favourite Domain Marketplace
Create a FREE account to see 20,000+ SEO domains for sale and take your business to the next level!